Administrative Support
Document Preparation Services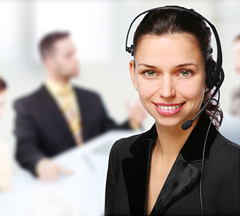 Advanced Solutions
Getting your business started

Interacting with clients

Interacting with lenders

Growth strategy

Marketing tips
Advanced Training
Tips to raise your professional profile

Review potential new funding sources

Review third party services you may want to employ

Help with expansion plans and how to implement them
With almost 40 years of experience in the loan broker training business we have seen plenty of success and also plenty of mistakes made by affiliates. Let us help you avoid the pitfalls so you can focus on the success of your business. Our lifetime support just isn't for reviewing your deals but to help you in all areas of your business if we can.
Our training program is designed to teach ordinary people without any background in finance, the latest techniques in operating a loan brokerage company. Our certification classes are taught by seasoned professionals with direct experience in the Loan Brokerage industry.
Loan Consultants, Inc. takes pride in its Business Finance Consultant and Certified Loan Broker programs and particularly in the many fine people it has been our pleasure to help become successful BFC's and CLB's. Our responsibility to your success does not stop with the training systems and materials we provide you to operate your business. We consider that just the first half of our job. The second half is to support you for the life of your business!
As Seen In...
contact details
1055 Wilshire Blvd., Suite 801
Los Angeles, California 90017, United States