Loan Officer Support
Lifetime Support Services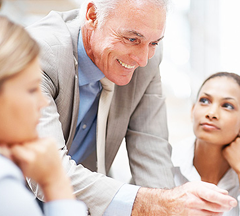 Lifetime Support
Funding Request Pre-Screening 

Identify the best type of financing

Lender Loan Package Assistance

Consultative Selling Preparation

Alternative Solution Formulation
education
Establishment & Maintenance of Lender relationships

Help affiliates recognize other potential funding opportunities with clients

Help affiliates advise clients on how to become "lender friendly" in order to maximize their chances of success
With almost 40 years of experience in entrepreneurship, management, business planning and financial analysis, The Loan Consultants has the breadth and depth of experience needed to quickly understand your client's businesses and craft the most suitable funding solution for their finance request.
We support you for no additional costs or fees for the life of your company. Our Senior Loan Officers are available Monday through Friday to help work on your deals. Whether you need our help ten times a day or once a month, we're always there to assist you!
Our support staff has decades of experience helping BFC's succeed. Having reviewed tens of thousands of different finance scenarios there are not many instances where we will not be able to craft a solution to your client's finance request.
publications
contact details
1055 Wilshire Blvd., Suite 801
Los Angeles, California 90017, United States